ABOUT US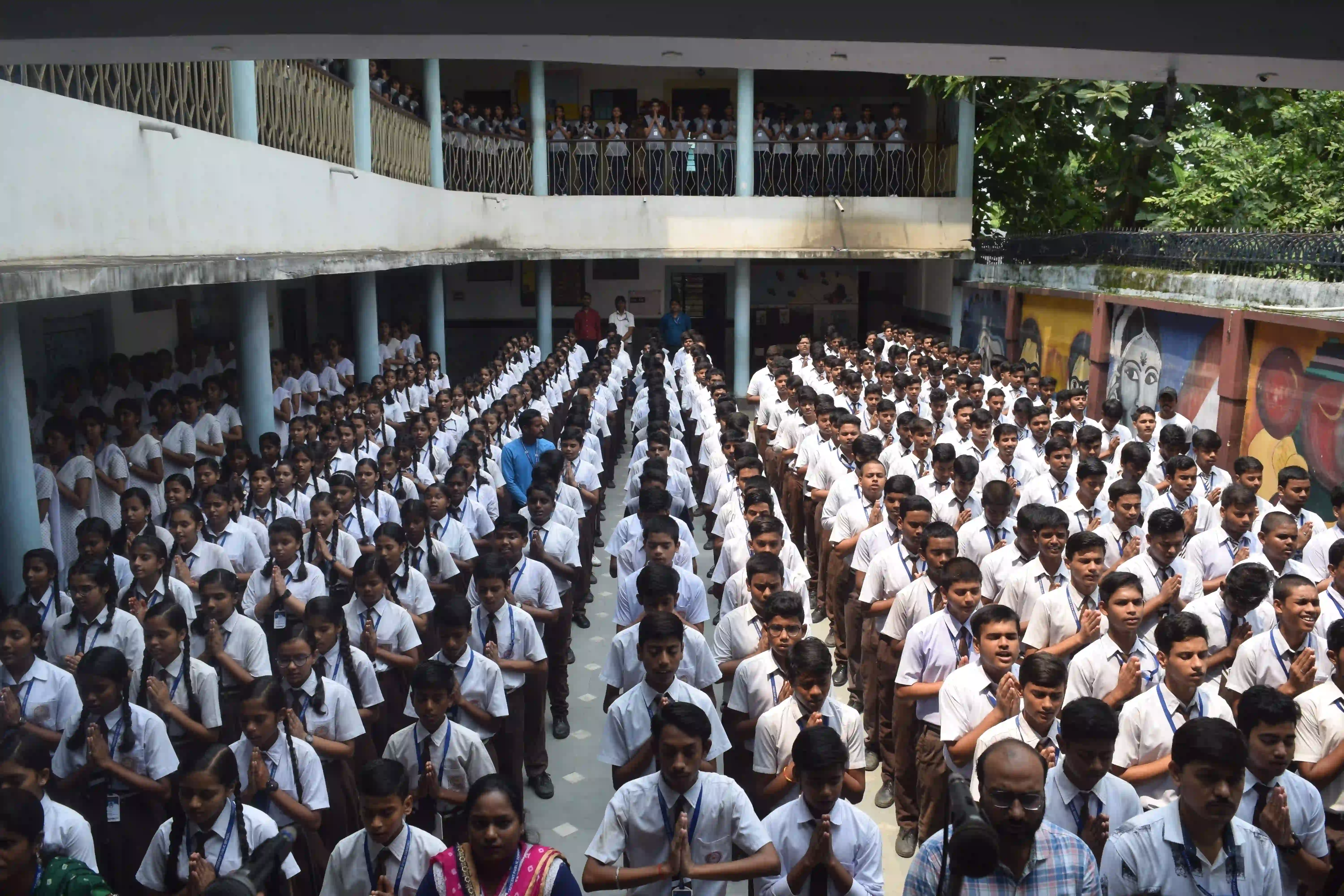 Crescent Public School, Chas, welcomed its first batch in 1989, offering a unique opportunity to young generations, to pursue quality education and configure ethical values for earning a successful and respectable livelihood.
Crescent Public School, is an English medium, Co-ed institution, which follows the curriculum prescribed by CBSE, New Delhi.
 The school is divided into 3 sections:
Primary Section, where children grow their wings and learn the vital way of thinking.
Secondary Section, an age where children take flight. At this stage, we encourage students' enthusiasm for positive learning and also polish their inner talent.
Senior Secondary Section, the main focus at this stage is to carve out a child into upcoming responsible, having specialized in the fewer main subjects along with their area of interest.
At the pious ground of our school, we strive to maintain a transparent and nurturing community where students, faculties and staffs flourish. Our school exercise in a purpose-built area providing an outstanding environment for academics, cultural, sports and co-curricular activities.
With the race of time, Crescent Public School has engraved its marked identity in every field of learning. The school provides a supportive environment to students and tailor their cultural, sports and other qualities not only at the school level but also at State, Zonal and even National level.
With the above prime objectives, the school aims to impart sound value-based education by inculcating the habits of piety, virtue, discipline and self-reliance during the entire span of school life, thus enabling them to be a dutiful citizen holding the character, competence, conscience, compassion and commitment, which will foster uprightness in their public living. The well-qualified faculties monitor the morality of every child inclusive of their academic, cultural, sports and co-curricular activities , to frame a high-level moral based future of the child.